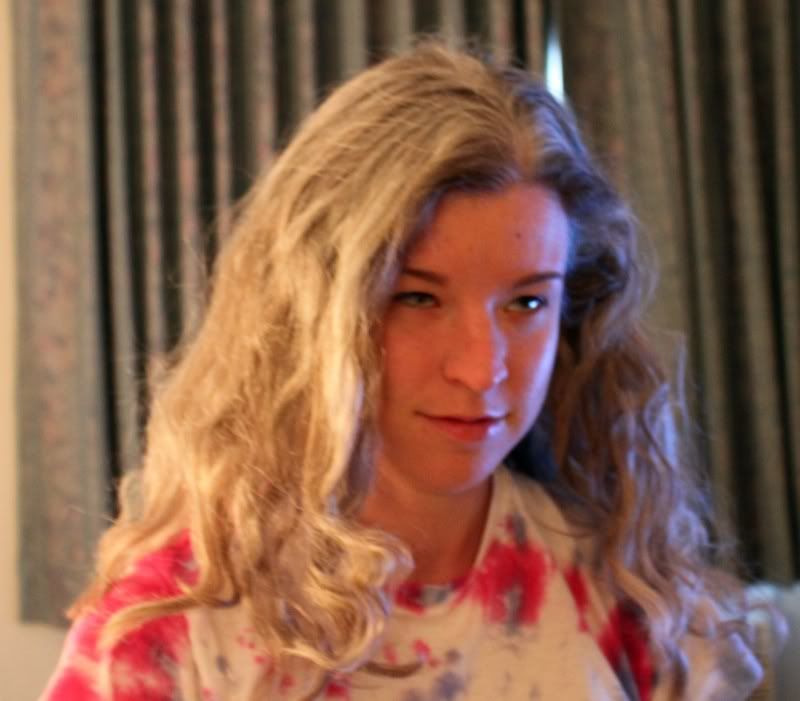 Both Becca and I have been out of it for the past few weeks, more so the last five days or so, what with the wedding this past weekend. But, now that it is over, we both should be able to get back in the saddle and start taking photos and posting again more regularly.
And with that, using my newly acquired wife as a model, I present to you bedhead. Unfortunately she started fixing it before I got a chance to take the shot, so it looks better than it usually does, but she does have a decent bedface.
If you are interested in seeing wedding photos, they have been showing up the last few days on facebook, and if you are friends with either Becca or myself, you should be able to check out most of them (not all have been tagged just yet). If you would like to and you are not friends with me, then why are you not?
friend me here
(maybe)